Upcoming Shows And Events
Tickets are $8 for children and $12 for adults. Children under 2 are free only with the purchase of another child's ticket. Members receive $2 off admission.
Adult-only puppet slams are $12 in advance and $15 at the door.
All tickets are purchased at the theater but advanced family reservations may be made by calling 602-262-2050 ext. 4. School and group rates must make arrangements in advance. Most of our shows in the theater are just under an hour.
Previews for some of our shows are available on the Previews Page.
Hotel Saguaro
Feb 12 - Mar 8, Wed-Fri at 10am only
Sat 10am & 2pm, Sun 2pm.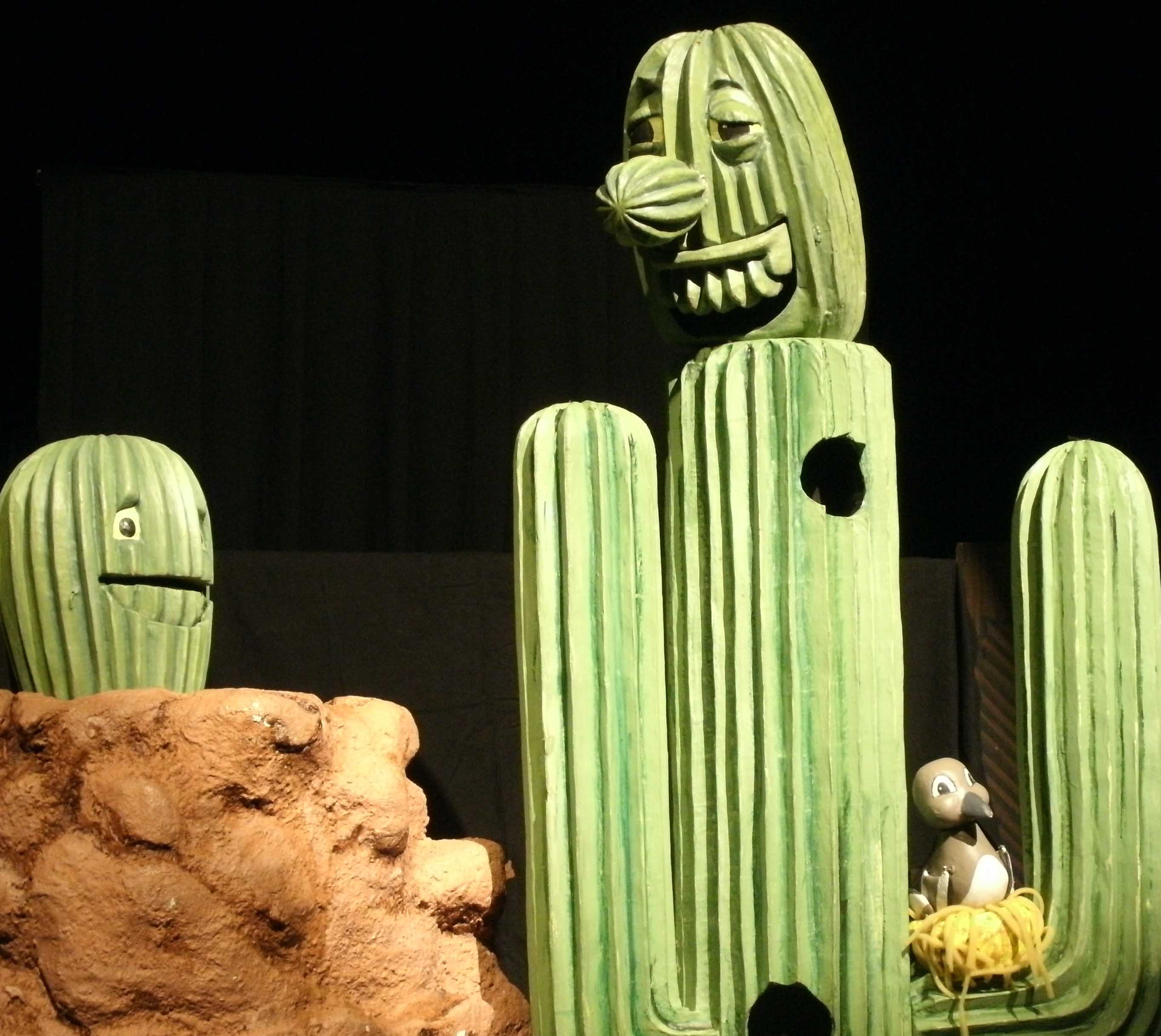 Grandpa Saguaro tells little Sammy Saguaro the importance of the saguaro cactus in the desert and to the many animals that live there too. This award-winning show was originally created with The Desert Botanical Garden. Recommended for ages 5 - 12. Download study guide here.
Creepy, Crawly, Wild, and Wooly
Mar 11 - Mar 15, Wed-Fri at 10am only
Sat 10am & 2pm, Sun 2pm.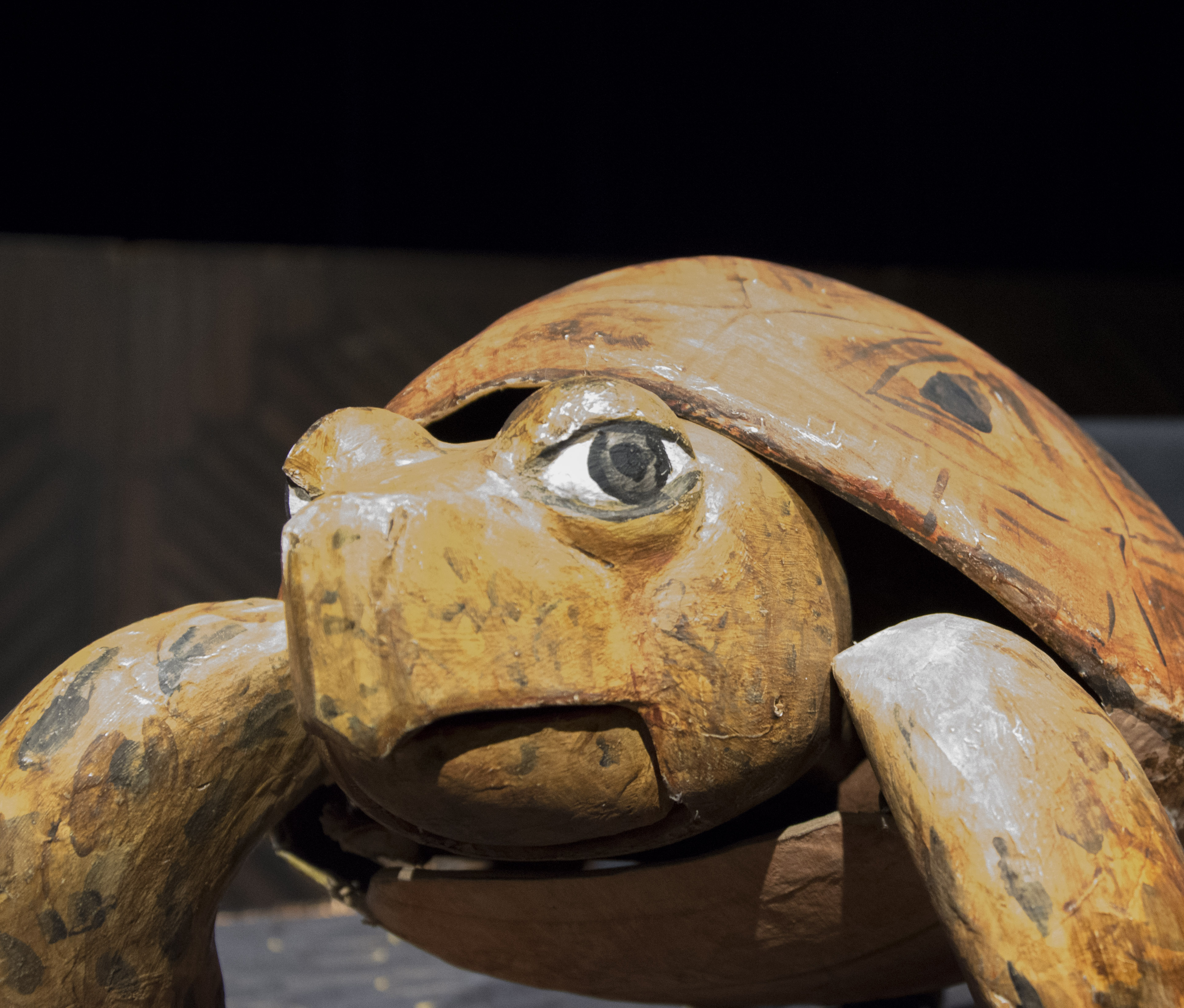 This enviornmental award-winning show features stories about endangered species in Arizona - including the Arizona Ridge-nosed Rattlesnake, the California Condor, Sanborn's Long-nose Bat, and a desert tortoise. Performed with beautiful rod puppets, this show is recommended for ages 5 and up.
Japan Week Celebration
Mar 18 - Mar 22, Wed-Fri at 10am only
Sat 10am & 2pm, Sun 2pm.
Performers from the Internationally renowned Japanese troupe, Yumemi-Trunk, visit us in collaboration with the Japanese Friendship Garden to present their magical version of "Kaguya Hime, The Bamboo Princess" a folk tale known throughout Japan that speaks to all ages. Puppeteer and musician, Grego, will perform a fun introduction and assist with translation of the performance. *March 21st is our special Day of Puppetry Event hosted in collaboration with the Phoenix Guild of Puppetry. Details below!*
Day of Puppetry
Mar 21, All Day Sat.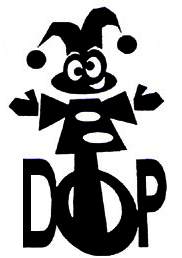 It's puppety's biggest day! Celebrate with shows and activities all day long! Enjoy different puppet shows by international performers, make your own puppets, march-along in puppet parades, put on your own puppet show, get your face painted, and more!
Tickets are $10 per person and gives access to the entire event all day. You may come and go as you please and you do not need to make a reservation. Doors open at 9:30am and the event ends around 4pm. The full schedule of performances is coming soon.
Jack Rabbit & The Easter Basket
Mar 25 - Apr 12, Wed-Fri at 10am only
Sat 10am & 2pm, Sun 2pm.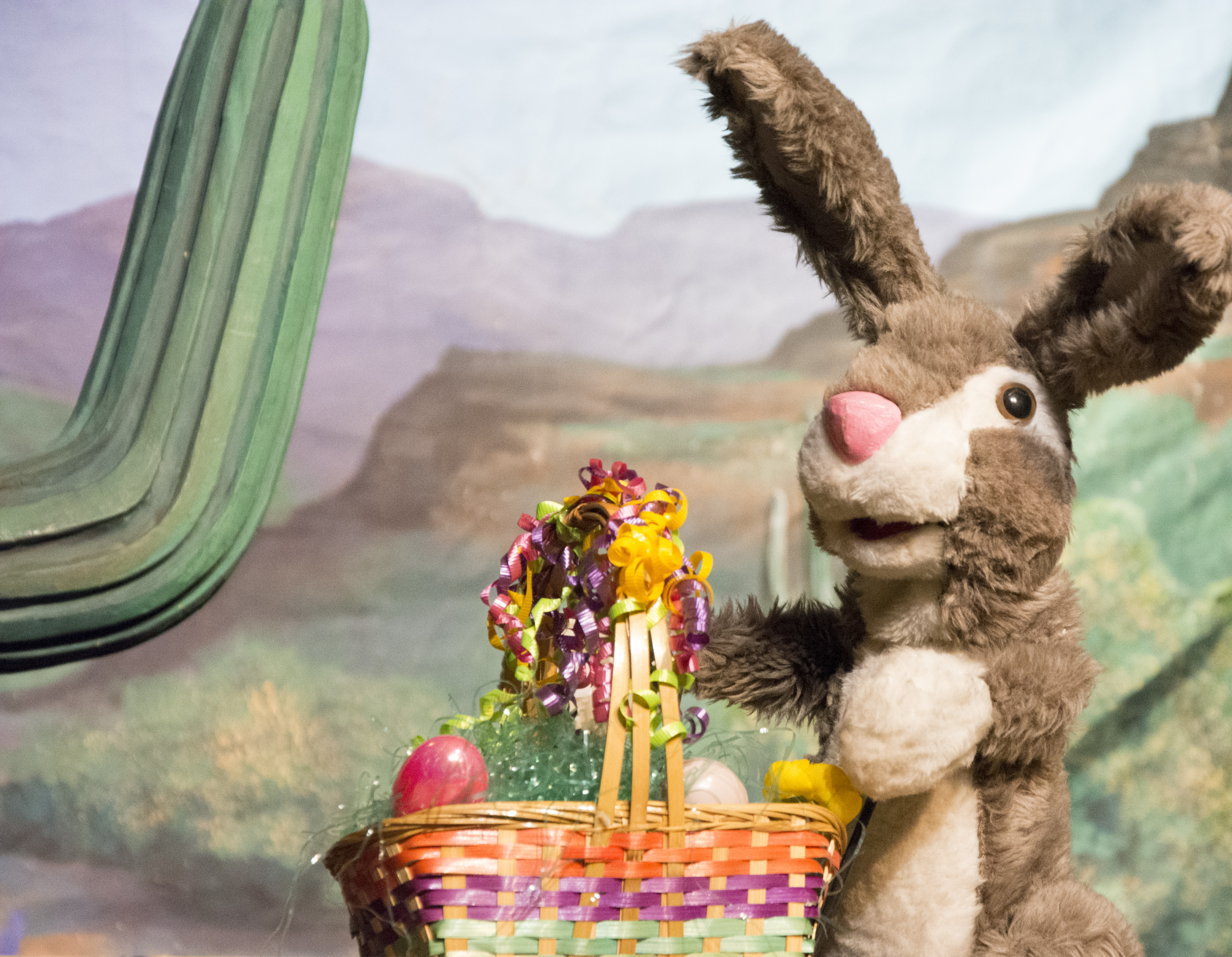 Lost Canyon, Arizona is too far away for the Easter Bunny, so he gets his cousin, Jack Rabbit to help deliver Sally Johnson's Easter basket. But it's awful far and kind of dangerous! This charming musical is played with large rod puppets on the big stage! Recommended for ages 3 and up.
"Birds & the Bees" Puppet Slam (for adults)
Apr 3 - Apr 4, 8pm Fri and Sat Nights.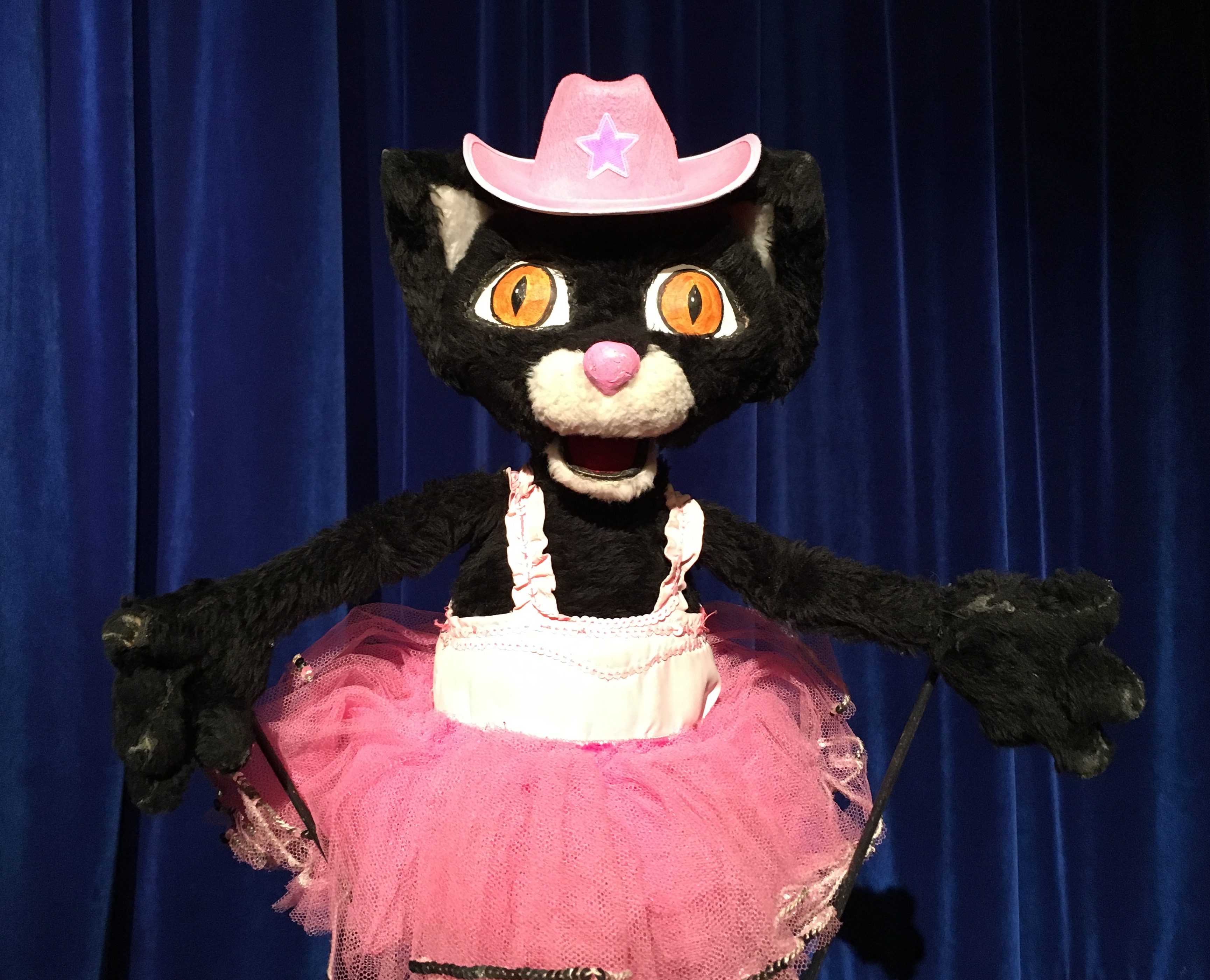 Adult Puppet Slams are curated evenings full of short pieces by a variety of professional puppeteers. You may see funny, edgy, or strange perfromances throughout the night, but all will be within the "Birds and the Bees" theme. Special guest artists and a full list of performers will be announced about a month before the Slam!
Tickets are $12 in advance or $15 day of the show. We highly recommend making reservations. Drinks are available for a suggested donation for those who are 21 and up.
Goldilocks
Apr 15 - Apr 26, Wed-Fri at 10am only
Sat 10am & 2pm, Sun 2pm.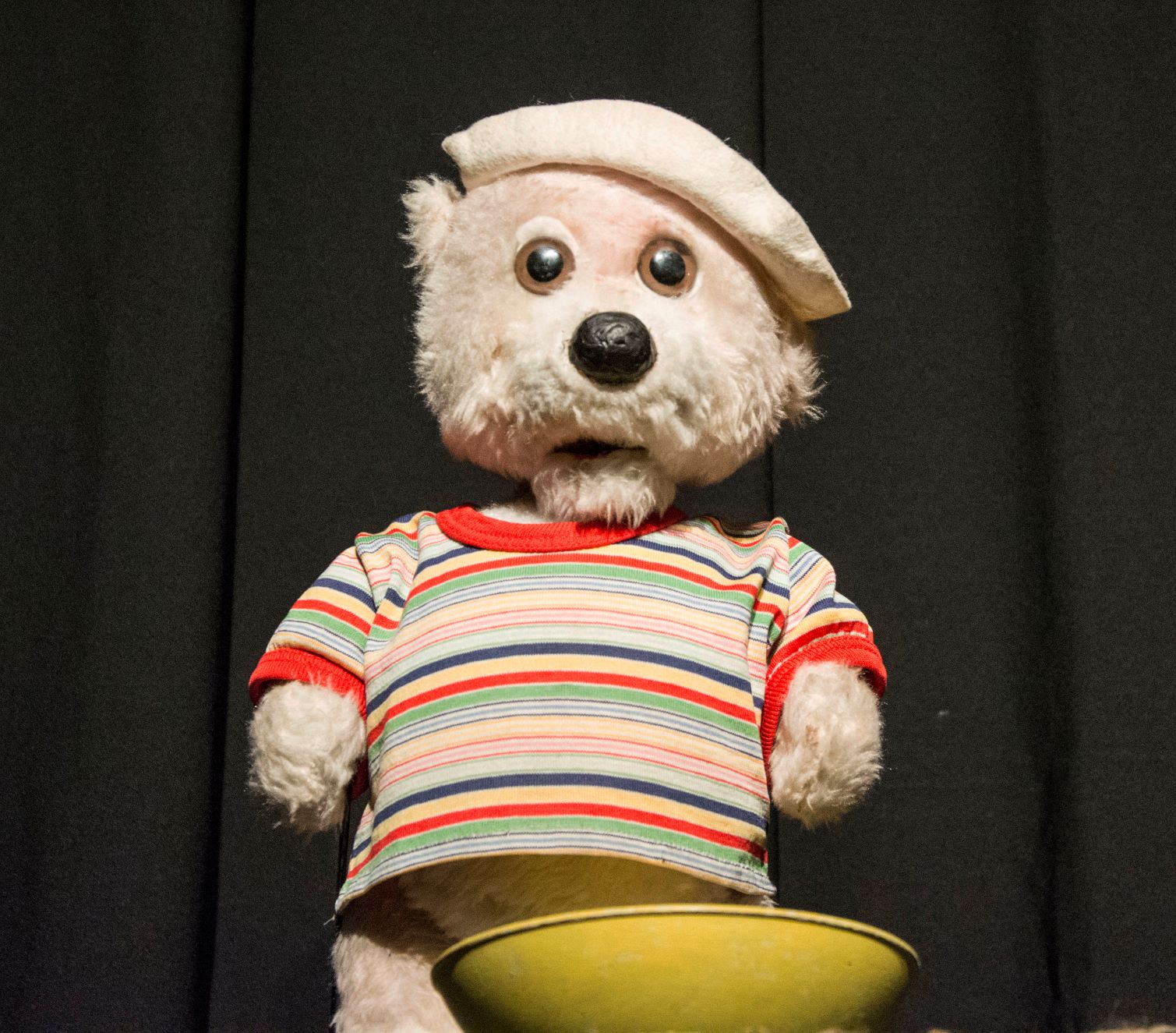 The classic story of the little girl who unexpectedly meets up with the three bears. Told with hand puppets and rod puppets this adorable show is a delight. Recommended for ages 3 and up. Download the study and activity guide here.
Members Party
Apr 26, 2pm to approximately 4pm, Doors at 1:30pm.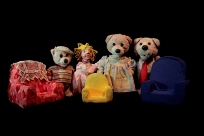 Our Members Only party includes a special performance of "Goldilocks" as well as games, puppet crafts, snacks, and special guests! This party is FREE for members and their families and exclusive to members only. See our Membership Page for information on how to join us!
Guest Artist Mesner Puppet Theater presents: "Old Mother Hubbard & Her Dog"
Apr 29 - May 3, Wed-Fri at 10am only
Sat 10am & 2pm, Sun 2pm.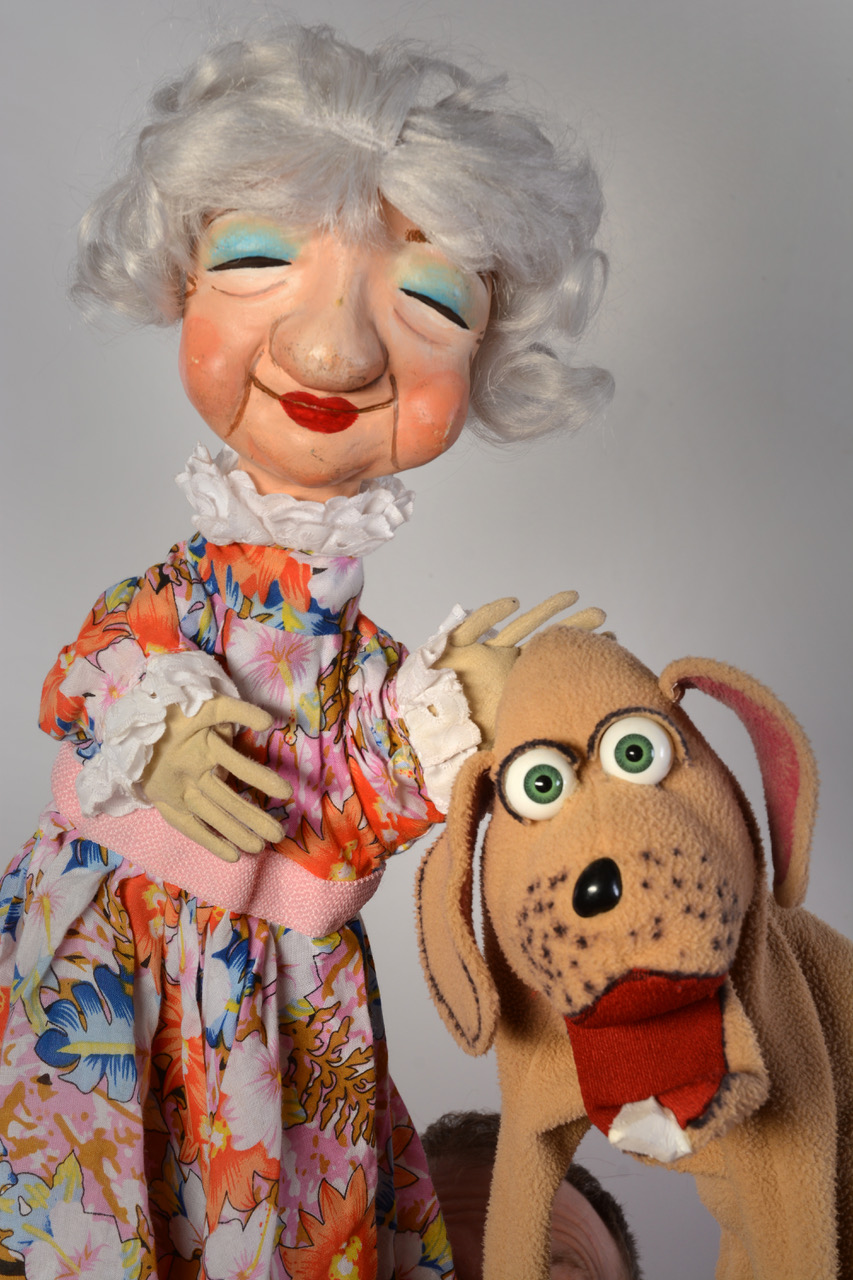 Mesner Puppet Theater presents the story of Old Mother Hubbard and her beloved dog, based on the well-known children's poem. Mother Hubbard does her best to provide her dog with all the canine comforts he could ever want. The dog proves to have a very active imagination, for every time Hubbard leaves the room, the dog sets off on a variety of adventures! He imagines himself as a crooning rockstar, a cowboy in the wild west, and even as Luke Dogwalker from Star Wars!
A Timey Wimey Puppet Show by Mike Horner
May 1 - May 2, 7pm Fri and Sat Nights.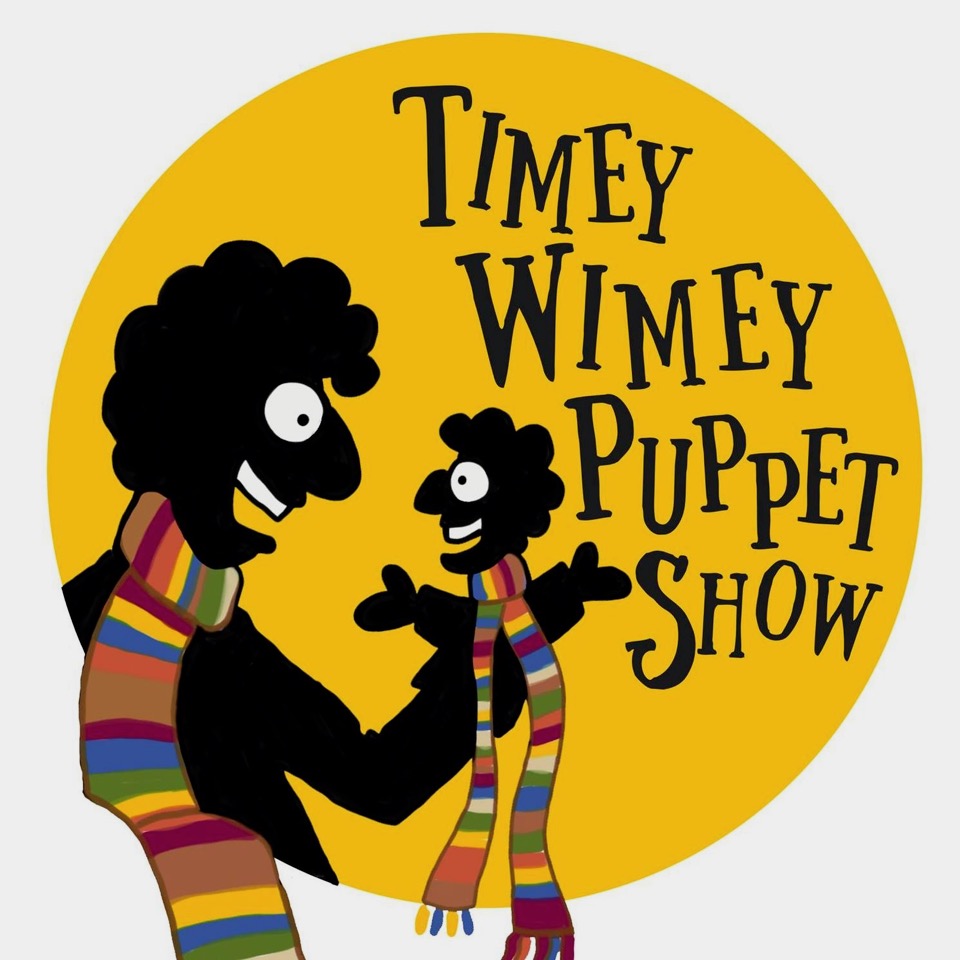 A Timey Wimey Puppet show presents "Daleks and Doctors and Oods...Oh My" by Mike Horner! The world's only Punch and Judy inspired Doctor Who parody show!
Little Red Riding Hood
May 6 - May 24, Wed-Fri at 10am only
Sat 10am & 2pm, Sun 2pm.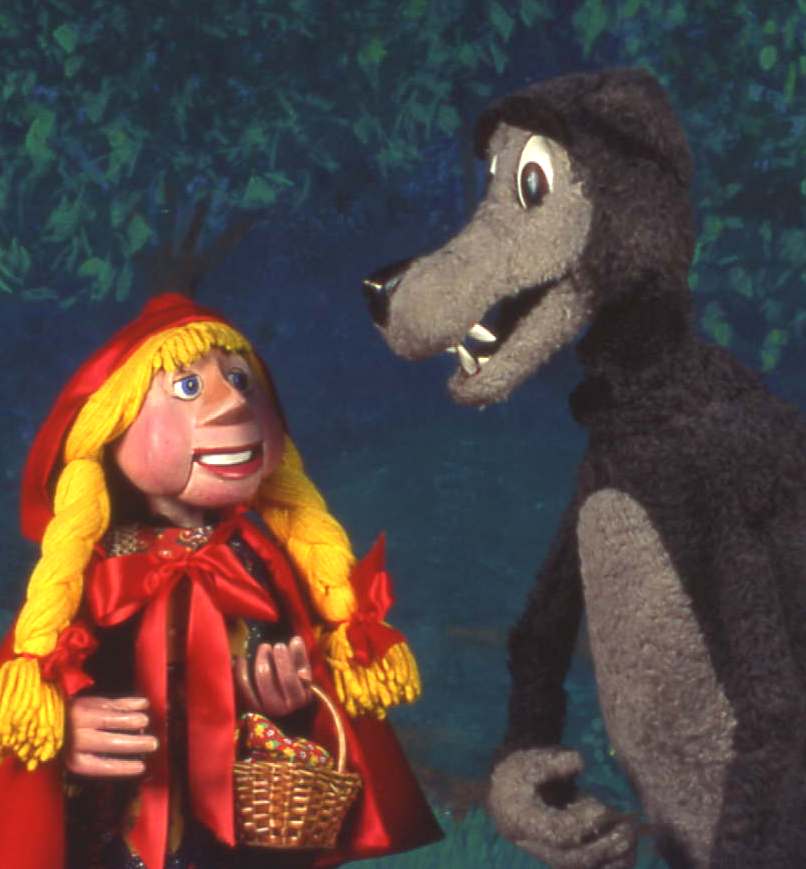 Enjoy the beautiful, classic tale of Red Riding Hood who gets more than she bargained for while on a trip to her grandmother's house. Told with original music and large rod puppets. Recommended for K and up.
My Pet Dinosaur
May 27 - Jun 14, Wed-Fri at 10am only
Sat 10am & 2pm, Sun 2pm.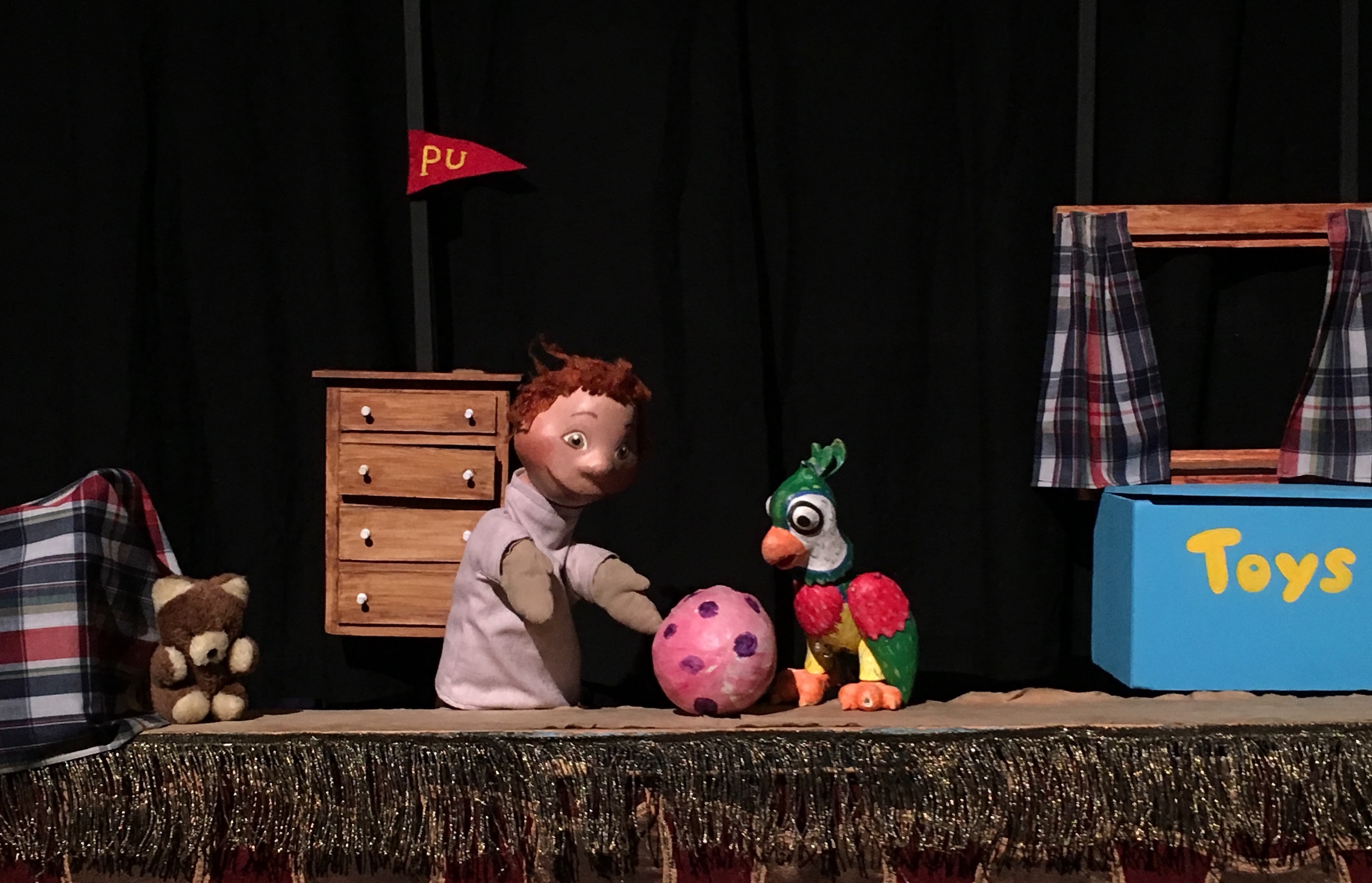 Young Arthur is excited to celebrate his birthday and this year he opens a very special present from his Uncle. A dinosaur egg! Arthur and his pet parrot are in for a big adventure when the egg hatches! See the mischief ensue during this adorable, funny, original show. Download the Study Guide here. Recommended for ages 5 and up.
Old MacDonald
Jun 17 - Jun 28, Wed-Fri at 10am only
Sat 10am & 2pm, Sun 2pm.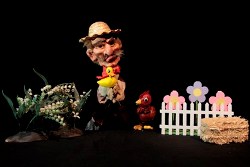 That famous farmer and his animal friends are singing their favorite song and having tons of fun on the farm! This delightful show is performed with rod puppets, features toddler friendly music, and is great sing-along fun. Download the activity guide here. Recommended for ages 2 - 8.
Rumpelstiltskin
Jul 1 - Jul 19, Wed-Fri at 10am only
Sat 10am & 2pm, Sun 2pm.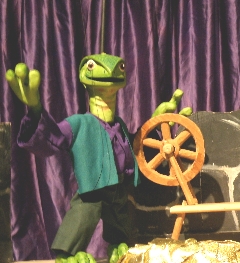 A hilarious version of the classic tale about the strange little fellow with the hard-to-guess name and the miller's daughter who must spin straw into gold. Rod marionettes and a little bit of magic make this show special for the whole family. Recommended for ages 5 and up. Download the Study Guide here. *No shows on July 4th, theater closed*
Jack and the Beanstalk
Jul 22 - Aug 9, Wed-Fri at 10am only
Sat 10am & 2pm, Sun 2pm.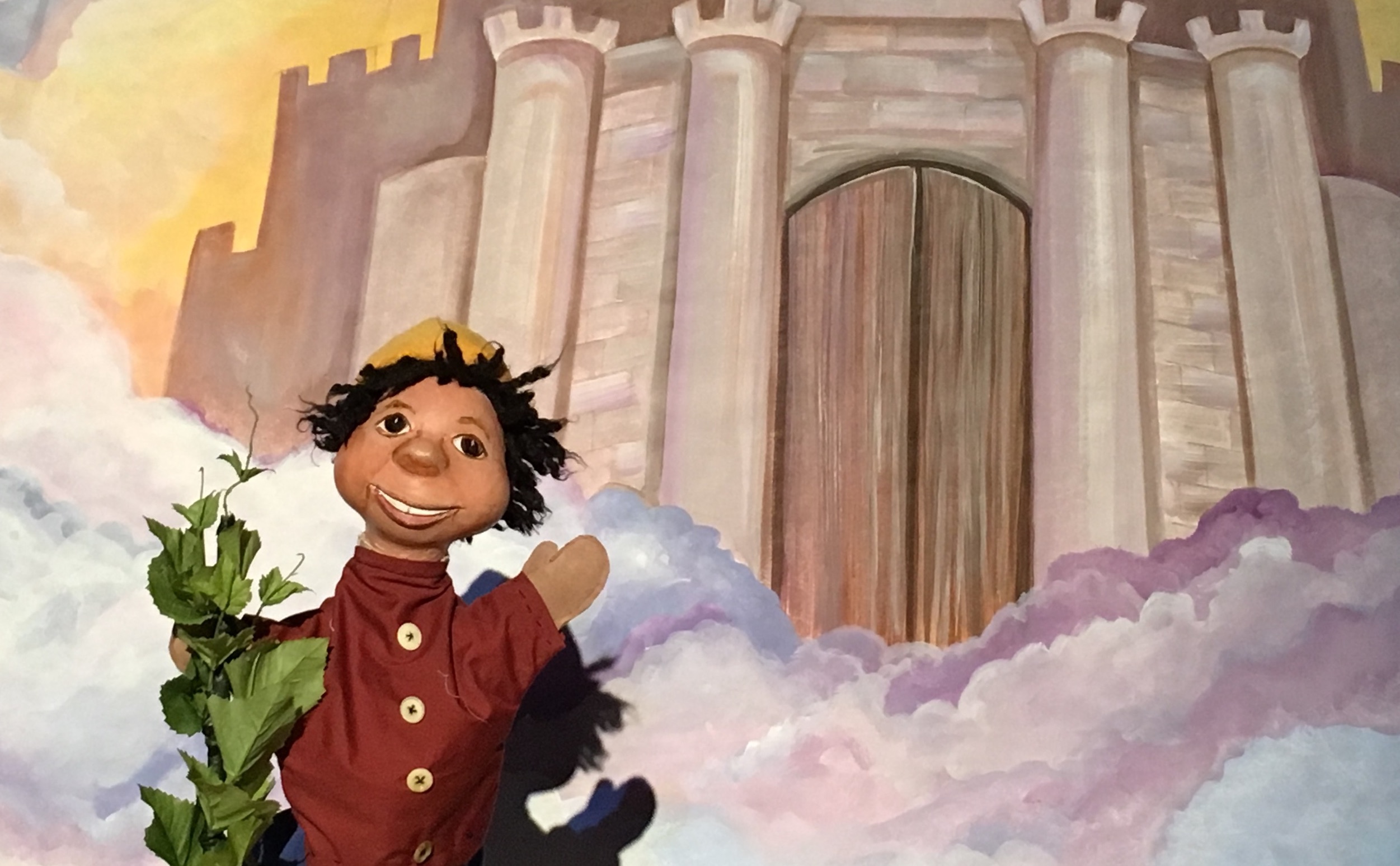 Our classic show, Jack and the Beanstalk , comes back once again to close out the summer season! This wonderful tale is told with hand puppets, unique scenery, a growing beanstalk, and our very own Giant. Download the Study and Activity Guide here. This show is great for ages 4 and up.
User Agent: "CCBot/2.0 (https://commoncrawl.org/faq/)"