Welcome!
The Great Arizona Puppet Theatre is open year round, performing shows at the theater Wednesday through Sunday. See below for showtimes and to know what is playing at the theater right now. Tickets are available at the theater for $8 for children and $12 for adults. Reservations can be made by calling 602-262-2050 ext. 4 at any time. The theater doors open a half an hour before show time.
This Week At GAPT
The Three Wishes
Jul 10 - Jul 21, Wed-Fri at 10am only
Sat 10am & 2pm, Sun 2pm.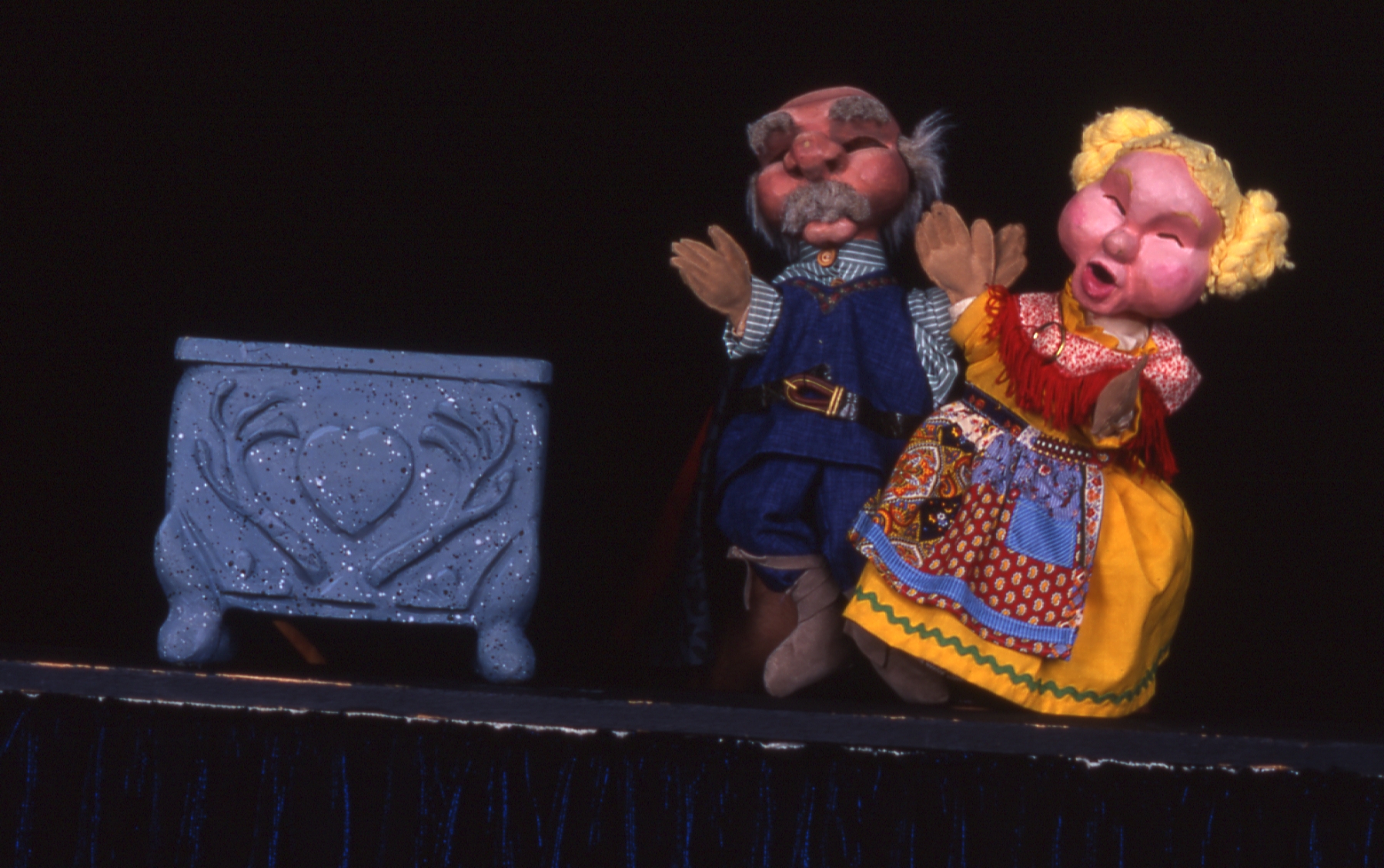 Be careful what you wish for, because you just might get it! A kind-hearted woodcutter and his wife are granted three wishes by a wood elf, and use them in increasingly silly ways in this charming European folk tale told with hand puppets. Download the Study and Activity Guide here. Recommended for ages 5 and up. Run time approximately 40 minutes.
See our full list of shows for more upcoming shows and events.
Support Us
GAPT is Arizona's largest, award-winning puppet theater. We are a non-profit organization that recently celebrated its 35th year of entertaining and educating students with fun, lively puppet shows. We serve a total audience of nearly 85,000 people annually, mostly children. Our historic building is open to the public year-round and puppeteers perform traveling shows pretty much anywhere. Please consider supporting us with a monthly or one-time gift. Your support keeps puppetry alive for the next generation.
Follow us
Like us on Facebook and follow us on Instagram and Twitter to stay up to date with all the wonderful things we have happening at GAPT.
User Agent: "CCBot/2.0 (https://commoncrawl.org/faq/)"