What's Happening at GAPT
The Great Arizona Puppet Theater is currently offering online and drive-in entertainment! Our drive-in shows are presented every Saturday at 8am (subject to change due to weather and health and safety conditions). Check out the upcoming shows to reserve your spot at our next drive-in!
Due to the changes that COVID-19 has forced upon us all, the Puppet Theater is facing an extremely difficult financial situation. If you are able to give, please consider donating here today any amount will help.
Drive-In: "Trouble at Haunted Mountain"
Oct 24 - Oct 31, Saturday at 10am.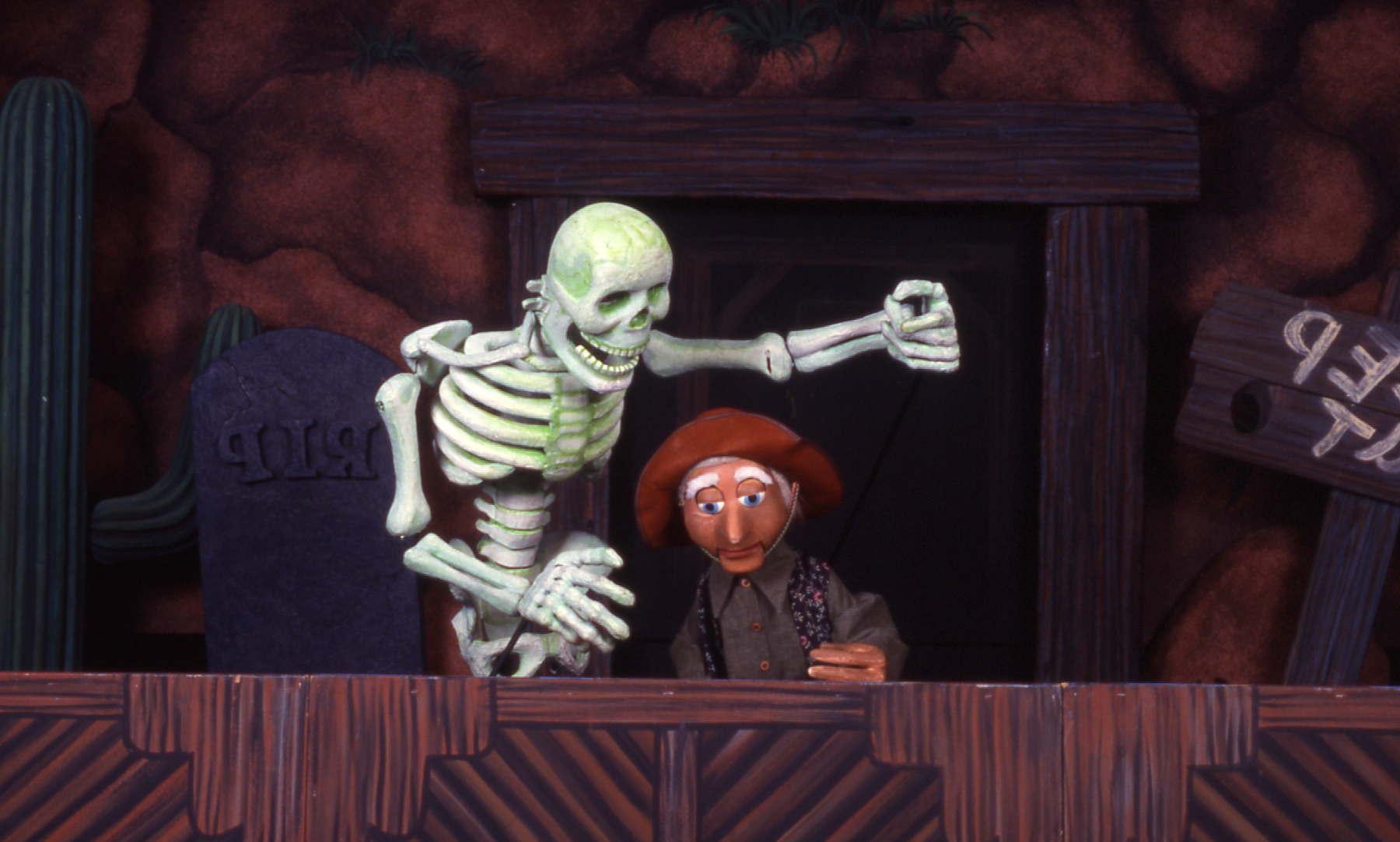 Saturday, October 24 is sold out.
Just in time for Halloween! This original show features a prospector and his trusted donkey who are in search for a treasure inside the Haunted Mountain Gold Mine. But, there's more than treasure hidden inside! Ages 5 and up.
You can order breakfast to be delivered directly to your vehicle from Fair Trade Cafe -- information will be sent to you after you make your reservation.
Please note this show starts at 10am.Admission is $40 per car load for non-members, $30 for members; PAID reservations are REQUIRED and must be received before 5pm the day before the show. Call 602-262-2050, ext. 0 to pay. The parking lot will be open 15 minutes before showtime. Restrooms will be available before and after the performance.
How to Stay Involved
In addition to our drive-in shows, we have several short videos with easy puppet crafts for you to do at home and fun sing-alongs featuring our favorite characters! Follow along on our Facebook Page and YouTube Channel. We hope you can join in and keep having fun with puppets at home!
You can also support us by purchasing Gift Cards to be used in the future for yourself or loved ones and buy shopping at our online store.
Support Us
We are so proud of the work we do with our small staff of professional puppeteers and theater artists. We are devastated to have had to close our doors and stop our normal programming for the first time in 37 years due to the Coronavirus outbreak. We are doing our best to continue our mission during this time, however we need community support more than ever to keep going and help make up for the loss of income that we are still facing.
Learn more about our mission and history here.
Follow Us
Like us on Facebook and follow us on Instagram and Twitter to stay up to date with all the wonderful things we have happening at GAPT.
User Agent: "CCBot/2.0 (https://commoncrawl.org/faq/)"