Welcome!
The Great Arizona Puppet Theatre is open year round, performing shows at the theater Wednesday through Sunday. See below for showtimes and to know what is playing at the theater right now. Tickets are available at the theater for $7 for children and $10 for adults. Reservations can be made by calling 602-262-2050 at any time. The theater doors open a half an hour before show time.
This Week At GAPT
The Three Little Pigs
May 2 - May 27, Wed-Fri only at 10am
Sat 10am & 2pm, Sun 2pm.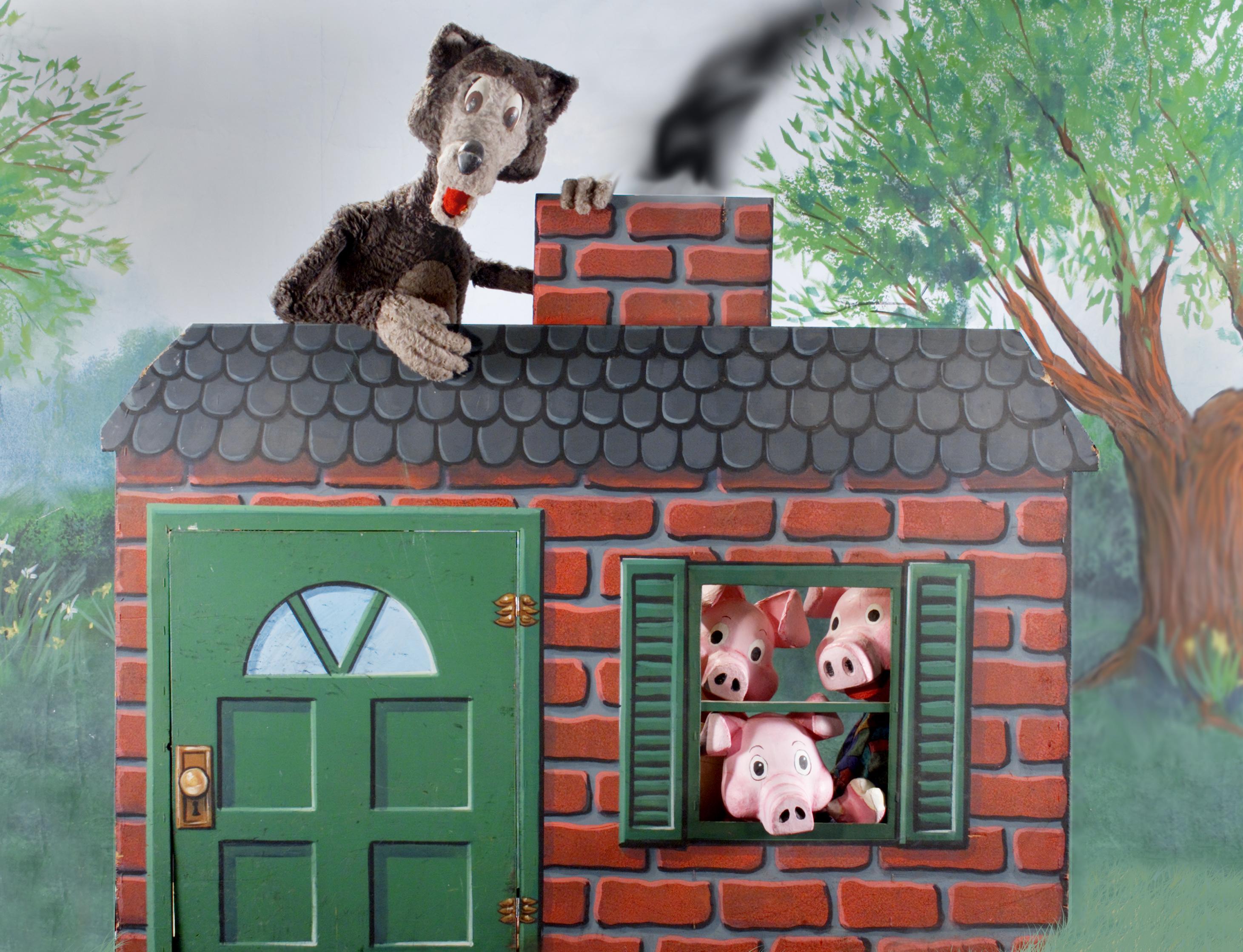 The big bad wolf and three little pigs are delightful to watch in this classic story told with large rod puppets. Recommended for ages 3 - 12. Download the Study Guide here.
See our full list of shows for more upcoming shows and events.
Member's Party - Sunday, April 22
This is a special day where we get to celebrate members of the Puppet Theater! Members and their families can enjoy an amazing performance of "The Princess, The Unicorn, and the Smelly-Foot Troll," followed by games, snacks, and a visit from
a real-live unicorn!
Members
receive special treats all year including discounts on tickets, a discount in our gift shop, and free passes! If you aren't already a member of the theater or if your membership expired,
sign up today
!
Follow us
Like us on Facebook and follow us on Twitter to stay up to date with all the wonderful things we have happening at GAPT.
User Agent: "CCBot/2.0 (http://commoncrawl.org/faq/)"