Great Arizona Puppet Theater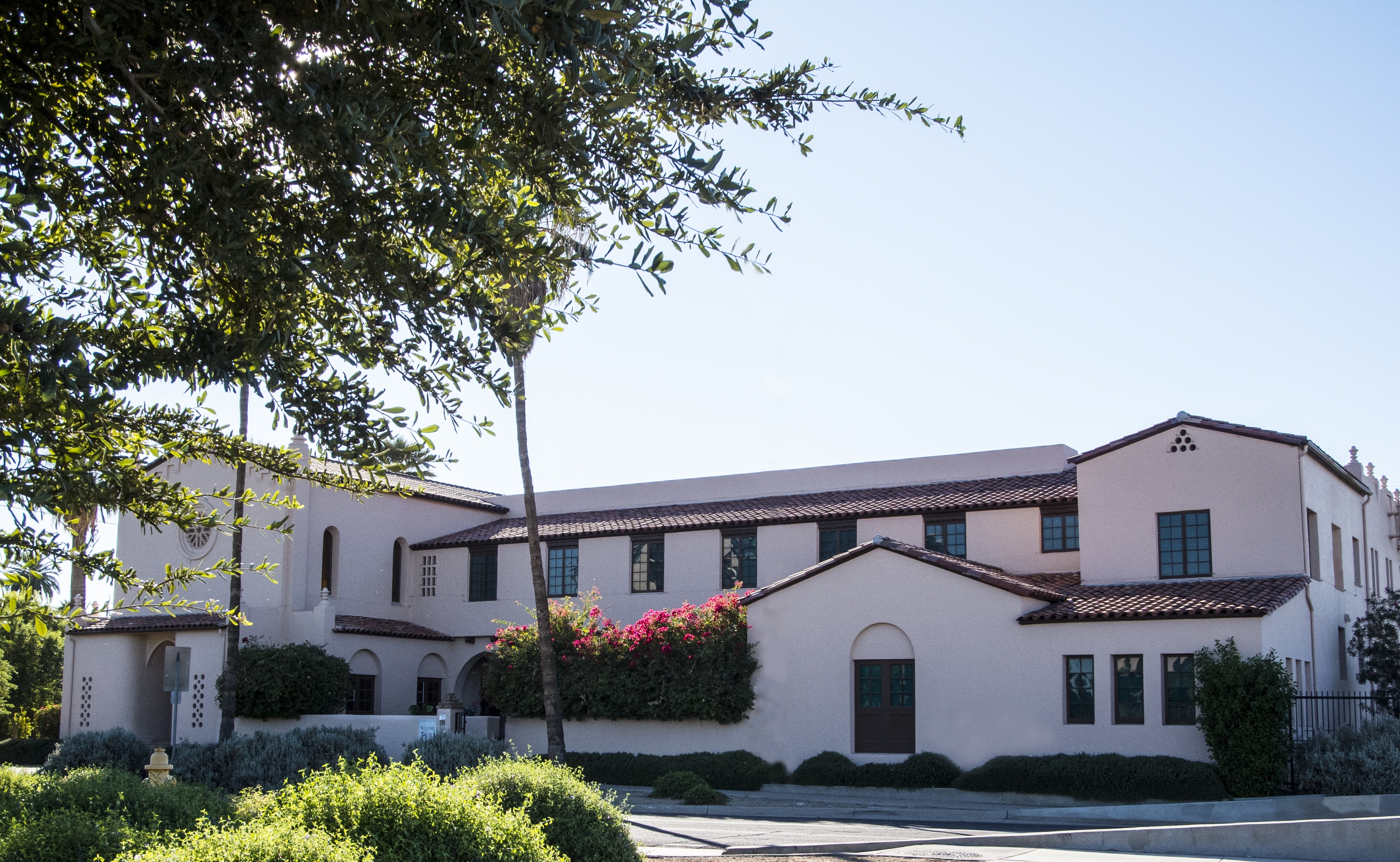 Our Mission
To advance and promote the art of puppetry
To celebrate the great state of Arizona - its culture, heritage and ecology - through the art of puppetry
To educate children and their families
To make a positive impact on the cultural climate of Arizona
About The Great AZ Puppet Theater
Great Arizona Puppet Theater is a non-profit professional puppet theater founded in 1983 as a touring company. The theater is open to the public 5 days a week year-round with shows for children and adults and also tours throughout the community serving a total audience of 85,000 annually, mostly children. We provide entertaining and educational shows for students and have been named The New Times "Best Entertainment for Kids" and "Best Children's Theater." We have won The UNIMA-USA Citation for Excellence in Puppetry (the highest honor in the international puppetry community) for our original version of "Cinderella." Find more of our honors below.
Our historic building is open to the public year-round and our puppeteers perform traveling shows at schools, libraries, child cares, and community centers all over Arizona and beyond! We have a repertoire of over 60 shows that range from original stories about the environment to fun versions of fairy tales, most of which have an accompanying study guide free to download for students and parents to enrich their experience.
About The Historic Building
The home of the Great Arizona Puppet Theater is an important Phoenix landmark. Built in 1929, the beautiful Phoenix LDS 2nd Ward Church was purchased by the Highway Department in 1972 for construction of I-10 and targeted for demolition. Public outcry saved the building and it was placed on the National Register of Historic Places. The building is an outstanding example of Spanish Colonial style architecture and was designed by the famed architectural team of Burton and Pope. Features include a domed ceiling arising from Moorish columns, stenciled and hand-painted decorative motifs on ceilings and beams throughout trhe building, and a lovely courtyard overlooking the Margaret Hance Deck Park and downtown Phoenix.
The theater bought the building in 1996 when it was in general disrepair and started the long process of renovation. Three years later the former chapel was opened as the performing space. Another three years of work enabled the puppeteers to open the former social hall as the auditorium. The chapel now serves as gift shop, lobby and exhibit area. Also on site are workshop areas for puppet construction, puppet storage, office for the puppet theater, birthday party room, a puppet library and a guest room for visiting guest artists.
In 2019, we won "The Governor's Heritage Honor Award for Historic Preservation" for our tireless restoration efforts.
Puppeteers of America
The Great Arizona Puppet Theater is proud to be a part of the Puppeteers of America. Please visit the Puppeteers of America website if you are interested in more information about puppeteering or becoming a member yourself.
Awards Earned